$50,543 Raised for the Vermont Foodbank!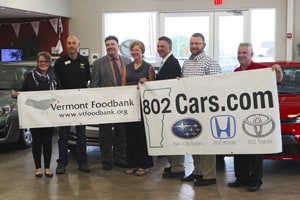 This Drive for Charity has officially ended and the winner is…
Walter Murphy of Barre, Vermont who selected the Subaru Impreza as his grand prize for winning the 802Cars.com Drive for Charity!!!

On Saturday, December 12, 2015, Walter Murphy journeyed to 802 Toyota to test drive and figure out which vehicle he wanted to pick as the winner of the first 802Cars.com Drive For Charity! He had the option of picking a Honda Civic, Toyota Corolla, Subaru Impreza or a Scion tC.
After keeping his choice a secret all morning, he eliminated the Toyota Corolla and Scion tC from the running. After a while, Walter announced live on the radio that he chose the Subaru Impreza to drive away with.
Congratulations, Walter, we wish you all the best with your brand new Subaru Impreza!
Thank you to everyone who bought tickets for this year's raffle, with your generous ticket purchases over $50,000 was raised for the Vermont Foodbank to help hungry Vermonters.
---

About the Vermont Foodbank

Vermont Foodbank is the state's largest hunger-relief organization, serving Vermont through a network of food shelves, meal sites, shelters, senior centers and youth programs. In FY2014, the Vermont Foodbank distributed nearly 9 million pounds of food to 153,100 Vermonters. The Vermont Foodbank, a member of Feeding America, is nationally recognized as one of the most effective and efficient nonprofits and food banks in the nation. Charity Navigator awarded the Vermont Foodbank four out of a possible four stars. Learn more at www.charitynavigator.org.
---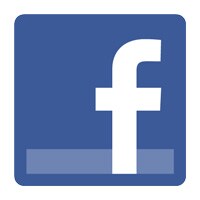 Follow 802 Toyota on Facebook to stay up-to-date and read announcements about the Drive for Charity!