"The 802 Cars Cruisaders team at the 2018 Relay for Life of Central Vermont Team in Montpelier, VT."
CONTINUING THE FIGHT AGAINST CANCER
802 Toyota (along with our sister stores) is proud to once again be a State sponsor for the American Cancer Society Relay For Life events in Vermont. These life-changing events give us a chance to celebrate the lives of people who have battled cancer, remember loved ones lost, raise funds and awareness, and fight back against the disease.


JOIN THE FIGHT WITH 802 TOYOTA
Relay events raise much needed funds while increasing awareness of cancer prevention, early detection, treatment, and American cancer patient support services.
In the fight against cancer, silence is the last thing we need. If cancer has touched your life, Relay events are a great opportunity to: 
honor cancer survivors
 
remember those we have lost
 
raise funds and awareness to fight back
 
help end cancer forever
At Relay events, teams of people camp out at a local high school, park, or fairground and take turns walking, running, (or in our case, snowshoeing!) around a track or path. Because cancer never sleeps, Relays are overnight events up to 24 hours in length.
If you'd like to join us in helping to finish the fight, please consider joining a Relay for Life event near you! 

HOW TO GET INVOLVED

So, are you ready to fight? There are several ways you can get involved and make a difference in the fight against cancer. :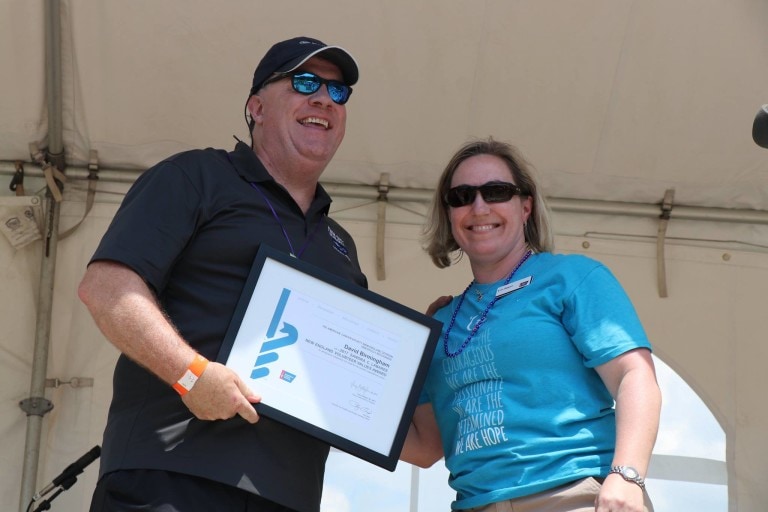 Dave Birmingham, owner of 802Cars.com, received with the 2017 Sandra C Labaree New England Volunteer Values Award from the ACS New England Division.
This Year We Raised:
$22,171
Our Goal was:
$20,000
Help us reach our goal!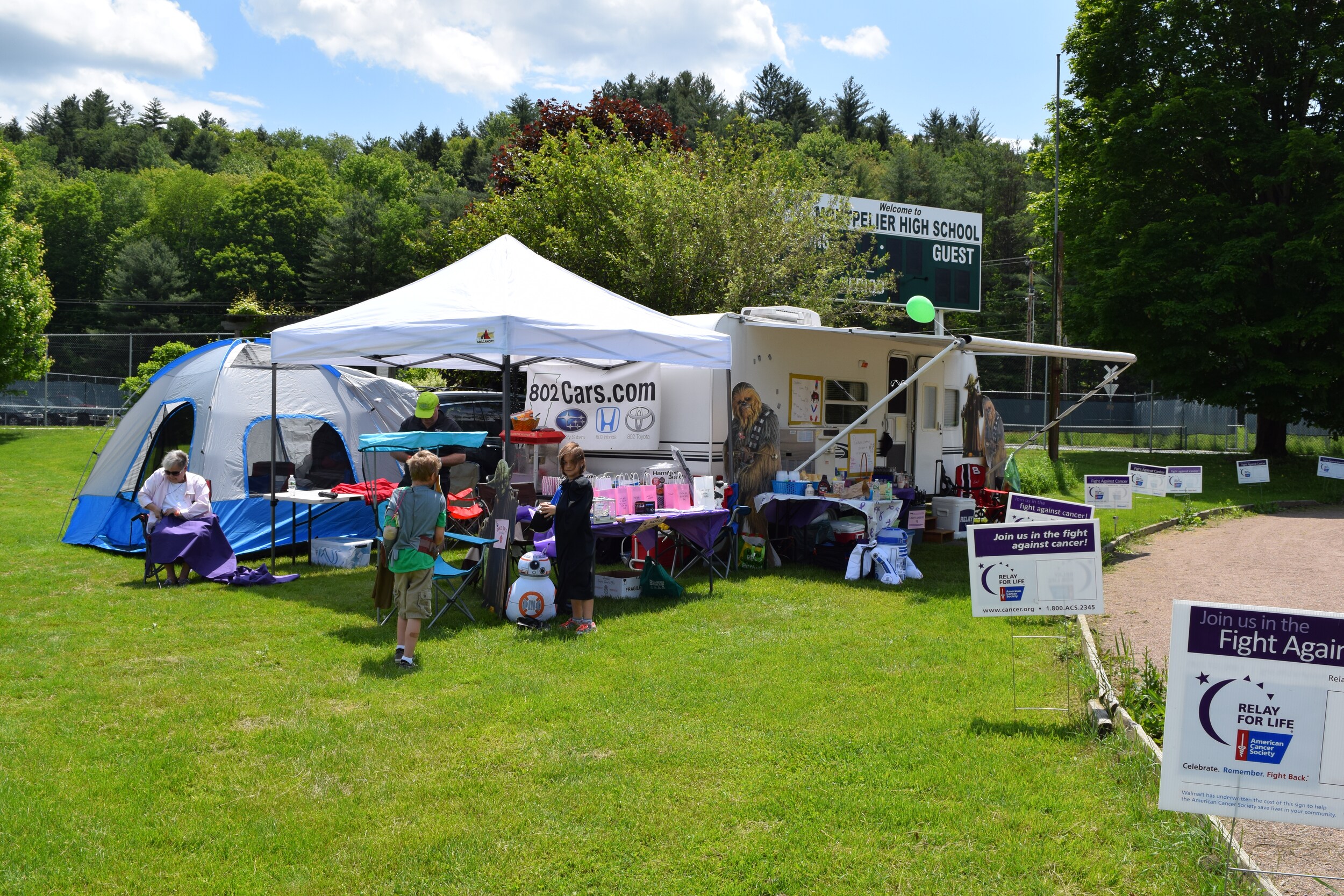 The 802 Cars Cruisaders camp site at the 2017
Relay for Life of Central Vermont!